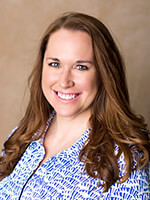 Sarah Gough, RNC, MSN, WHNP-BC
Women's Health Nurse Practitioner
(903) 757-6042
Hours of Operation:
802 Medical Circle, Suite 100
Longview, Texas 75605
Get Directions
Sarah Gough, RNC, MSN, WHNP-BC
OB-GYN
Education:
Medical: BSN, RN from Stephen F. Austin State University
Residency: MSN from Texas Woman's University with a major in Women's Health Nurse Practitioner
Specialty Interests:
Women's Health; Obstetrical and Gynecological
Biography:
She previously worked as a Cardiac and L&D RN before transitioning her career. Graduated with honors and is a member of Sigma Theta Tau and Texas Nurse Practitioners. She joined Dr. Lin's practice in 2013. In her leisure time she enjoys embroidering, swimming, and playing tennis with her husband and 2 children.
Please call (903) 757-6042 to schedule an appointment